LASIK Eye Surgery Near Toledo, Ohio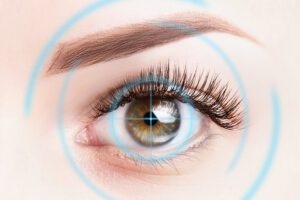 Does poor vision get in the way of your lifestyle? Do you not like the way glasses make you look? LASIK eye surgery may be the solution to your vision problems in Toledo, Ohio. Over 20 million Americans have had LASIK eye surgery performed to improve their vision in the U.S. You too can join the millions who have achieved better vision with LASIK.
The ophthalmologists at Toledo LASIK have helped thousands of patients correct their vision. It's a safe procedure with a quick recovery time, so you can return to doing the activities you love sooner. Not sure if you are a candidate for this vision correction surgery? Our highly-trained ophthalmologists in Toledo, Ohio can help you decide if LASIK eye surgery is right for your vision. 
What Is LASIK Eye Surgery?
LASIK eye surgery is a laser vision correction procedure performed on patients to improve their eyesight and reduce their dependence on glasses and contacts. This non-invasive procedure has been performed safely on millions of people since it was approved by the FDA in the mid-1990s. Have questions about LASIK eye surgery in Toledo, Ohio? Schedule a free consultation to have your questions answered directly by the doctors that will improve your vision. 
Curious about the cost of LASIK in Ohio?
Fill Out Our LASIK Pricing Form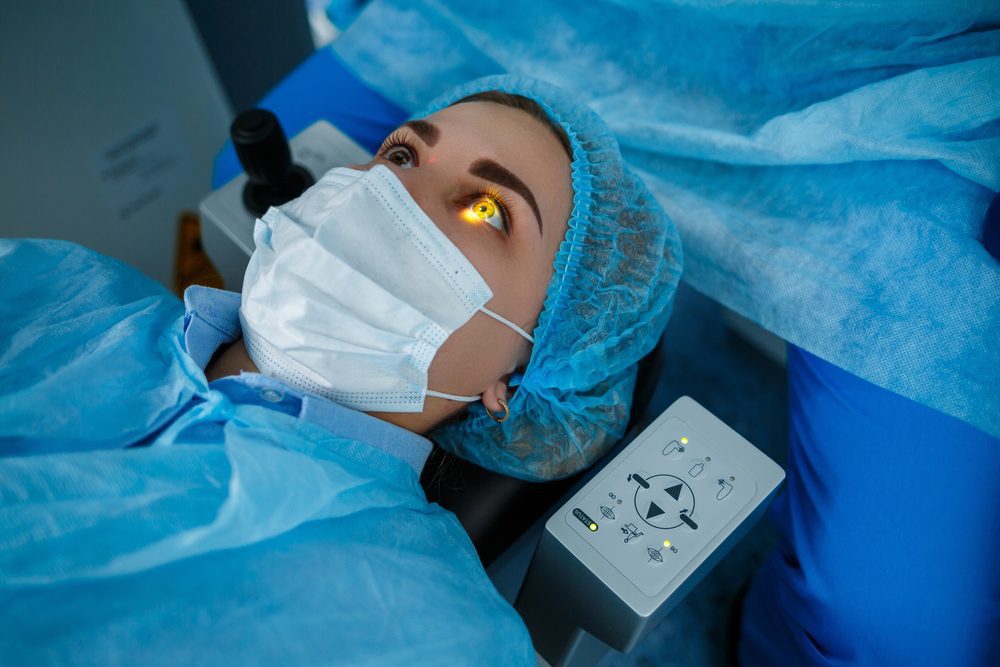 Benefits of LASIK Eye Surgery
Safe & Quick Procedure
There are countless studies and tremendous amounts of data that support the safety and effectiveness of  LASIK eye surgery. The procedure itself is quick and usually only takes 15 minutes to treat both eyes. Because anesthetic eye drops are used to numb the eye, there is virtually no pain during the laser vision correction process.
Better Vision Faster
Not only is the procedure itself fast, but you should notice results quickly. Most LASIK patients can return to work within a day or two following their procedure. Recovery from LASIK is seamless and comfortable for most patients as well.  See life more clearly and get back to your ideal lifestyle sooner. 
Burden-Free Vision
Glasses and contact lenses add an extra burden to your daily routine. From keeping glasses clean and scratch-free to dealing with contact solutions—it can be a lot. This hassle is especially true when you're traveling and staying active. LASIK can help you reduce your dependence on prescription eyewear. 
Schedule An Appointment Today!
Am I A Candidate For LASIK?
Each set of eyes is unique. The best way to determine whether you are a suitable LASIK candidate is to schedule a consultation with the highly-trained staff at Toledo LASIK. If you have poor vision and are interested in laser vision correction, here are some general requirements to take into consideration before meeting with a doctor:
LASIK can help you if you're nearsighted, farsighted, or have astigmatism.

LASIK can help you if you're between the ages of 18-60. As long as you are free from cataracts, you may still qualify if you are over the age of 60.

LASIK can help you if your vision has been stable for about three years.

LASIK can help you if your eyes are healthy, and you don't have eye problems such as recurring inflammation that causes itching. (If you have eye health issues, you may still be a candidate. Consult your eye doctor to help clear up the issue.)

LASIK can help you if you don't have any autoimmune issues such as Rheumatoid Arthritis, Diabetes, and others.
Not a Candidate? We Can Help With LASIK Alternatives in Ohio
The ophthalmologists at Toledo LASIK will be able to recommend other procedures that can help you improve your eyesight if for some reason you are not eligible for LASIK eye surgery. There are many suitable laser vision correction alternatives out there for patients with various needs.
What To Expect During Your LASIK Eye Surgery Evaluation in Toledo, Ohio
Your pre-operative LASIK surgery evaluation will involve a series of diagnostic tests that'll determine the stability of your vision. After a thorough evaluation of your cornea, our doctors will be able to determine if you are a candidate. Below is a list of some items that are typically involved in the evaluation process:
The measurement of corneal thickness, including corneal topography

Complete review of overall eye health

The measurement of your prescription or refractive errors

Custom LASIK measurement for higher-order aberrations

Dry eye test

Complete dilation to view the back of the eye or the retina

Glasses or contact lens history review

Measurement of pupil size
Why Choose Toledo LASIK?
Our LASIK eye surgeon, William Wiley, MD, is a highly experienced and reputable ophthalmologist. He's performed over 40,000 procedures himself.  It's no wonder he's been repeatedly recognized as a top doctor in his field by organizations and colleagues. To complement his expertise, Toledo LASIK has invested in some of the most up-to-date technology. If LASIK surgery is not the laser eye vision correction for you, we can help you find LASIK alternatives.
Frequently Asked Questions About LASIK