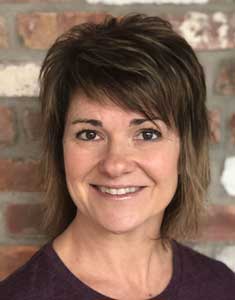 Dr. Tammy Ruch joined Toledo LASIK in 2001 providing pre and post-operative surgical care. She did her undergraduate studies and received her optometry degree from the Ohio State University. Further training was done at the Veteran's Administration Hospital in Dayton, Ohio. Tammy has been a member of the American Optometric Association and the Ohio Optometric Association since graduating in 1994.
Dr. William Wiley's father (Dr. Robert Wiley) performed LASIK eye surgery on Tammy's eyes in 1998. She has been enjoying great vision since and is excited about sharing her experience with patients and helping to guide them to a successful surgery as well.
Dr. Tammy Ruch appreciates the importance of education and enjoys teaching in the examination room and out in the community. She has done several Ophthalmic Technician Lecture Series programs as well as vocational school presentations. She is actively involved in a program called Project DOCC that educates medical professionals and medical students about better caring and understanding of chronically ill children and their families.
When not working, Tammy enjoys spending time with her husband and 2 boys. The Ruch family are avid fans of the Toledo Rockets and The Ohio State Buckeyes. They also enjoy fishing, going to the park, and any other activities that allow them to be together. She is passionate about playing hockey and bowling. Her goal is to enjoy all life has to offer and look forward to what the future brings.