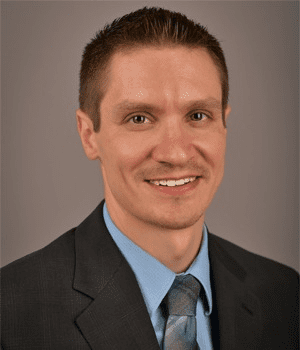 Dr. David Trujillo provides pre and post-operative eye care for our refractive surgery, cataract surgery, and specialty lens implant patients. He lives in Sylvania with his wife, daughter, and rescue dog. He is also a big Nebraska football fan and history buff.
Post-Graduate: Clinical Investigator for studies on ReSTOR Implants and Macular Degeneration treatment.
Residency: Dr. Trujillo completed his residency in Ocular Disease at Specialty Eye Institute.
O.D.: University of Missouri St. Louis School of Optometry
Undergraduate: Bachelors degree in Business Administration at Maryville University in St. Louis, Missouri
Member of: American Optometric Association, Ohio Optometric Association