Awards and Accolades
Dr. William Wiley has been listed for 5 consecutive years in Cleveland Magazine's "Top Doctor" edition. Top Doctors lists, like Castle Connolly, base their selection process on the foundation of peer nominations. He actively participates in many clinical trials, providing patients with access to cutting-edge treatments not yet available to the public.

Dr. William Wiley was one of the first doctors in the Toledo area to offer all-laser LASIK using the Intralase femtosecond laser. He was also one of the first doctors in the country to provide ORA Intraoperative Wavefront Aberrometer with VerifEye. This technology allows for improved results with cataract surgery through customizing intraocular lens choice and position individualized to the patient. He was the first in the region to utilize Catalyst and LENSAR femtosecond lasers for laser-assisted refractive cataract surgery. He has performed more than 40,000 eye surgeries. He is nationally and internationally recognized for his educational lectures and teaching efforts.
For Dr. Wiley, eye care is all in the family. His father, Robert, is a retired eye surgeon and an early pioneer in LASIK eye surgery. As a result, Dr. Wiley knew at a young age what he would be when he grew up. And he isn't just walking in his dad's footsteps, he's running in them.
Dr. William Wiley was first recognized as a Top Ten Eye Surgeon in the United States by Sightpath Medical in 2009.  This award recognizes ophthalmologists who perform high volumes of surgery with exceptional patient care and outcomes and are leaders in developing and utilizing the most advanced surgical techniques and innovations. Dr. Wiley is committed to improving lives through better vision.

Dr. William Wiley received a BA in Chemistry from the University of Virginia, then attended the Medical College of Ohio. During a rotation in medical school in Russia, he worked with Dr. Svyatoslov Fyodorov, the pioneer of modern refractive surgery. And William received honors from Harvard Medical School during an advanced ophthalmology rotation.
Dr. Wiley's credentials continue beyond his education. He's worked in China, Russia, and India, studying the latest refractive techniques. And he's genuinely a "doctor's doctor" – Dr. Wiley has performed surgery on more than 100 physicians and their families in the last four years.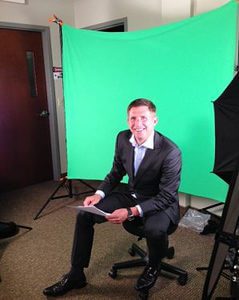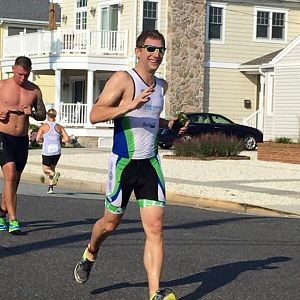 Dr. William Wiley is currently the medical director at Toledo LASIK as well as Clear Choice and the Cleveland Eye Clinic. He also helps young ophthalmologists learn as he assists Case Western University Hospital faculty. He is also the chief medical editor for CRST – cataract and refractive surgery today for 2020.
He enjoys spending time with his wife and two young children. Dr. Wiley is a triathlete, and he enjoys platform tennis.