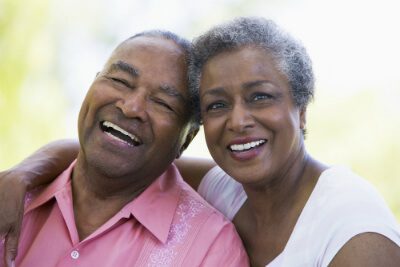 Have you been told that you are a candidate for cataract surgery? Now, you're faced with a crucial decision. Thanks to advanced technology, you have the opportunity to enhance your cataract surgery by choosing premium intraocular lenses (IOL), also known as cataract replacement lens options. These innovative lenses enable individuals to see near, far, and all distances in between, with reduced or even no reliance on glasses and contact lenses! Click on the links below to discover more about these advanced intraocular lens replacement options and schedule a consultation for further information. Dr. William Wiley will review all the details and assist in determining the lens that is best suited for you.
Good News to Medicare Patients!
Medicare and most insurance carriers allow for the use of premium intraocular lenses during cataract surgery. This means that your surgery will be covered by insurance, but there will be an additional fee that is not covered for the premium cataract replacement lens options themselves as they are considered an elective part of the surgery and not medically necessary.
Are you ready to be free of reading glasses or bifocals? Until recently, this was not an option, but now with the introduction of the AcrySof IQ ReSTOR IOL (Intraocular Lens), the possibility of being free of reading glasses has arrived! This new lens is FDA-approved and is giving patients clear vision at all distances…near, intermediate, and far!
---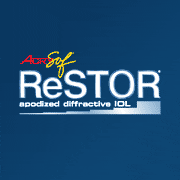 The AcrySof IQ ReSTOR IOL
The AcrySof IQ ReSTOR IOL is implanted during cataract surgery to replace the natural lens, which has become clouded by cataracts. This new lens can provide enhanced vision quality and a full range of vision, giving patients increased independence from reading glasses and bifocals.
Our eyes are continuously focusing on objects at different distances. Whether it be watching television, sitting at a computer, or driving, our eyes automatically focus on different things at different distances quite quickly. As we age, the ability of our eyes to change focus, or accommodate, weakens, which leads to the need for bifocals and reading glasses. By combining the strengths of apodized diffractive and refractive technologies, the Acrysof IQ ReStor IOL provides quality near, intermediate, and distance vision and increased independence for reading glasses and bifocals.
RestorClinical Trial Data for the Acrysof IQ ReSTOR IOL:
The US clinical trials included a three-month follow-up exam of near, intermediate, and distance visual acuities.
The percentage of patients who achieved 20/20 or better at all three distances with the AcrySof® IQ ReSTOR® +3.0 D was nearly fourfold the rate of patients who received the control lens, AcrySof® IQ ReSTOR® +4.0 D.
The clinical studies also showed a high rate of patient satisfaction with over 95 percent of patients stating that they would have this lens implanted again.
---
Crystalens Accommodating Intraocular Lens (IOL)
Imagine being able to see your world as well as you did when you were younger, without the help of glasses or contact lenses.
Imagine never missing a child's smile, the sparkle of a diamond, a cloud that looks like a face, or an important plot twist in a mystery novel.
Imagine being able to see the way you want to see. Near, far and all distances in between. Seamlessly. Effortlessly. Naturally.
Now, CrystaLens™ can restore the quality of eyesight you had when you were younger, as well as your quality of life. Dr. William Wiley has performed hundreds of successful CrystaLens™ surgeries and can turn your dreams into reality!
What Is CrystaLens™?
CrystaLens™ is a cataract replacement lens that works naturally with your eyes' muscles to give you the quality of vision you enjoyed when you were younger. The revolutionary design element that makes CrystaLens™ the state-of-the-art replacement lens are "hinges" which are designed to allow the lens to move or accommodate to focus on objects near, far, and all distances in-between seamlessly.
Unlike old-style fixed focal lenses, which didn't move, CrystaLens™ can move, thus focusing as your eye's natural lens did when you were younger. Dr. William Wiley will take precise measurements to ensure the correct lens power selection for your eye.
Clinical Trial Data for the CrystaLens™ AO IOL:
FDA one-year clinical study.
92% of the people enrolled in the study (implanted bilaterally) could see 20/25 or better at distance, 96% could see 20/20 at arm's length and 73% could see 20/25 at near without glasses or contact lenses.
98% of these people could pass their driver's test, 100% could see their computer or put on their makeup, and 98% could read a magazine, all without glasses or contact lenses.
---
AcrySof Toric IOL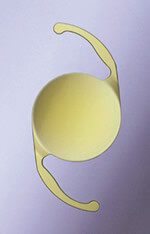 If you have cataracts as well as astigmatism, new premium lens implant options are available to help minimize or even eliminate your dependence on eyeglasses after cataract surgery.
Toledo LASIK & Cataract is pleased to offer the advanced AcrySof Toric® IOLs for astigmatism correction after cataract surgery. The recent advancements in intraocular lens replacement technology have now made it possible to provide an effective solution for patients that have astigmatism. Until recently, patients that were intraocular lens replacement candidates and had astigmatism had no option that would correct the astigmatism aspect of their visual condition during cataract surgery. Surgeons would typically perform refractive surgery or LASIK after the insertion of an intraocular lens to correct the complete visual picture. With advancements in the optics of intraocular lenses, manufacturers have now been able to accommodate astigmatism.
Many patients suffer from this common eye condition known as astigmatism. Often this astigmatism can lead to blurred or impaired vision if it becomes moderate or severe. The cause of blurred and impaired vision is the result of the eye's cornea or lens having an irregular shape. A normal eye's cornea and lens have a circular shape whereas an eye with astigmatism has a longer more oval shape.
The AcrySof Toric® corrects for both conditions, cataracts, and astigmatism. The Acrysof Toric® IOL is a foldable, single-piece lens that is implanted during cataract surgery to replace the clouded lens. The unique design of the AcrySof Toric® IOL makes it possible to reduce or eliminate corneal astigmatism and significantly improve uncorrected distance vision.
Clinical Study Data for the Acrysof IQ Toric® IOL:
94% of patients achieved an uncorrected distance of 20/40 or better
Improved contrast sensitivity in low-light situations
Significant reduction in both spherical and total high-order aberrations
Improved functional vision in challenging environments such as night driving, glare, and fog
---
Tecnis® Multi-Focual IOL
The Tecnis® Multi-Focal IOL is a premium intraocular lens that is specifically designed to offer both distance and near vision. This lens is typically implanted at the time of cataract removal. It is also sometimes used during an elective "refractive lens exchange" procedure when better distance and/or near vision is desired. The goal in choosing the Tecnis® Multi-Focal IOL is to achieve less dependence on glasses or contact lenses.
---
Tecnis Symfony® IOL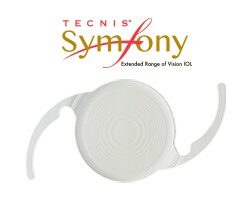 The Tecnis Symfony® IOL was FDA-approved in 2016 and has been making waves in the ophthalmology world since. What makes this IOL so special? It's the first IOL designed specifically with presbyopia in mind. The Symfony Multifocal IOL uses an elongated focus design to improve the transition from distance to near that early generation implants were deficient in.
If you would to talk to us about our intraocular lens replacement options, please call us at (419) 346-2020 and select option 2 to talk to us directly. We will go over the insurance options we cover and let you know if you're a good candidate to come in or direct you to other locations in the area that would accept your insurance.