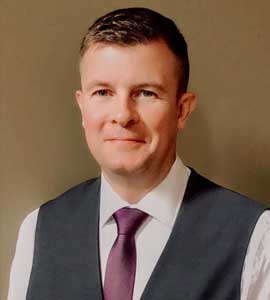 Dr. William Knapp has been affiliated with Toledo LASIK as a co-managing and referral doctor since 1998. He received his Bachelor of Science degree from the University of Toledo in 1991, and attended The Ohio State University College of Optometry, receiving his Doctor of Optometry degree in 1996.
Dr. Knapp is a therapeutically licensed optometrist, and is the optometric director and owner of The Knapp EyeCare Center, in Upper Sandusky, Ohio.
He has an active interest in refractive procedures, having had Dr. Robert Wiley perform his LASIK procedure in 1998.
In Upper Sandusky, Dr. Knapp resides with his wife, Sarah, and his five children. He is an avid outdoorsman, with interests that include hunting, sports, and cross-fit training.